Careers
Our environment is positive and enabling, and we strive to allow individuals to flourish based on their personal capabilities and strengths.
Our teams are spontaneous and flexible, and encourage creativity and inspire passion through team building and positive motivation.

Both challenging and supportive, successful team members embrace continuous improvement and learning, integrity, and providing creative solutions to client challenges.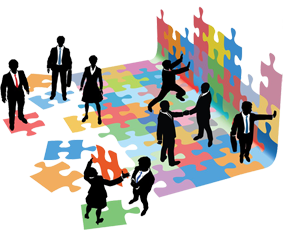 We acknowledge that training is a critical piece of our success, and our training and comprehensive re-training programs help us continuously improve the knowledge and skills of our team members.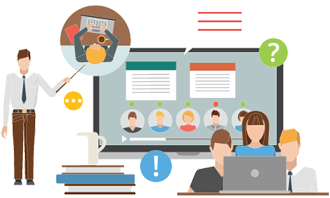 Opportunity to work with an organization that is client-focused, not technology focused.

Attractive bonus packages are available along with highly competitive compensation.

A challenging, vibrant and growing environment that allows individuals to develop new skill sets.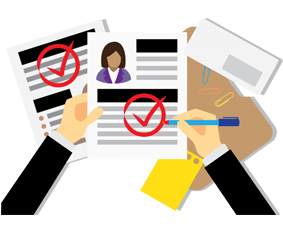 Current Openings
If you are ready to work in a fast-paced, challenging and positive environment, check out the positions we currently have available:
S.NO.

Job Title

Years of Experience

Job Description

1)

Medical Billing Executive, Charges & Payments

1 - 5 Yrs.

1. Must have experience in the end-to-end process of medical/healthcare billing in the U.S.
2. Good knowledge of demo entry, charge entry & cash posting
3. 1-4 yrs of experience in medical billing for the U.S. healthcare process
4. General Shift (9am-6pm); lunch will be provided
5. Working 5 days with every alternate Saturday Week-off

Apply Now

2)

AR Caller

0.5 - 3 Yrs.

1. Should have 6 months-3 year Experience in AR Calling.
2.Good Knowledge of RCM and Denial management.
3. Follow up on the claims for collection of payments.
4. Analyze medical claims and resolve issues.
5.Willingness to work in Night Shift.

Apply Now

3)

AR Analyst

2 - 4Yrs.

1.Should have good experience in AR & denial management.
2.Should possess hands on experience in handling audits for AR (Non voice).
3.Should have good experience in Provider billing.
4.Good Communication skills is required.

Apply Now

4)

MIS Executive

2- 4 Exp In MIS

1.Experience in US Healthcare / Revenue Cycle Management / Medical Billing.
2.Sound knowledge of preparing charts, reports and graphs.
3.Implementation and analysis of data to create daily, weekly, monthly and quarterly reports.
4.Develops MIS documentation and reports for smooth day to day operations management.
5.Good MS office skills including Hlookup, Vlookup and Macros.
6.Analyze business information to identify improvements for efficiency and effectiveness improvements.

Apply Now
S.NO.
Job Title
Years of Experience
Job Description
1)
AR Caller
6 months – 5 years of experience in Medical Billing
1. Call U.S. insurance companies to resolve healthcare claims
2. Follow up on the claims for collection of payments
3. Analyze medical claims and resolve issues.
4. Requires good knowledge of RCM and denial management
5. Willingness to work in night shifts (5:30pm – 2:30 am or 6.30pm – 3.30 am)
6. Drop facility & dinner
Apply Now
2)
Medical Billing Executive, Charges & Payments
1. Must have experience in the end-to-end process of medical/healthcare billing in the U.S.
2. Good knowledge of demo entry, charge entry & cash posting
3. 1-4 yrs of experience in medical billing for the U.S. healthcare process
4. General Shift (9am-6pm); lunch will be provided
5. Working 5 days with every alternate Saturday Week-off
Apply Now
3)
AR Analyst
1- 5 years experience in Medical Billing
1. Must have experience in the end-to-end process of medical/healthcare billing in the U.S.
2. Good knowledge in denials management (capturing and action taken experience mandatory).
3. Knowledge in charge and payment posting.
4. General Shift (9am-6pm); lunch will be provided.
5. Working 5 days with every alternate Saturday Week-off.
Apply Now
4)
Fresher
0- 3 Months of experience in Medical Billing
1. Excellent Written & Oral Communication.
2. Good Analytical Skills.
3. Willing to join immediate.
4. Should have Good Typing Speed and MS Office Knowledge
Apply Now